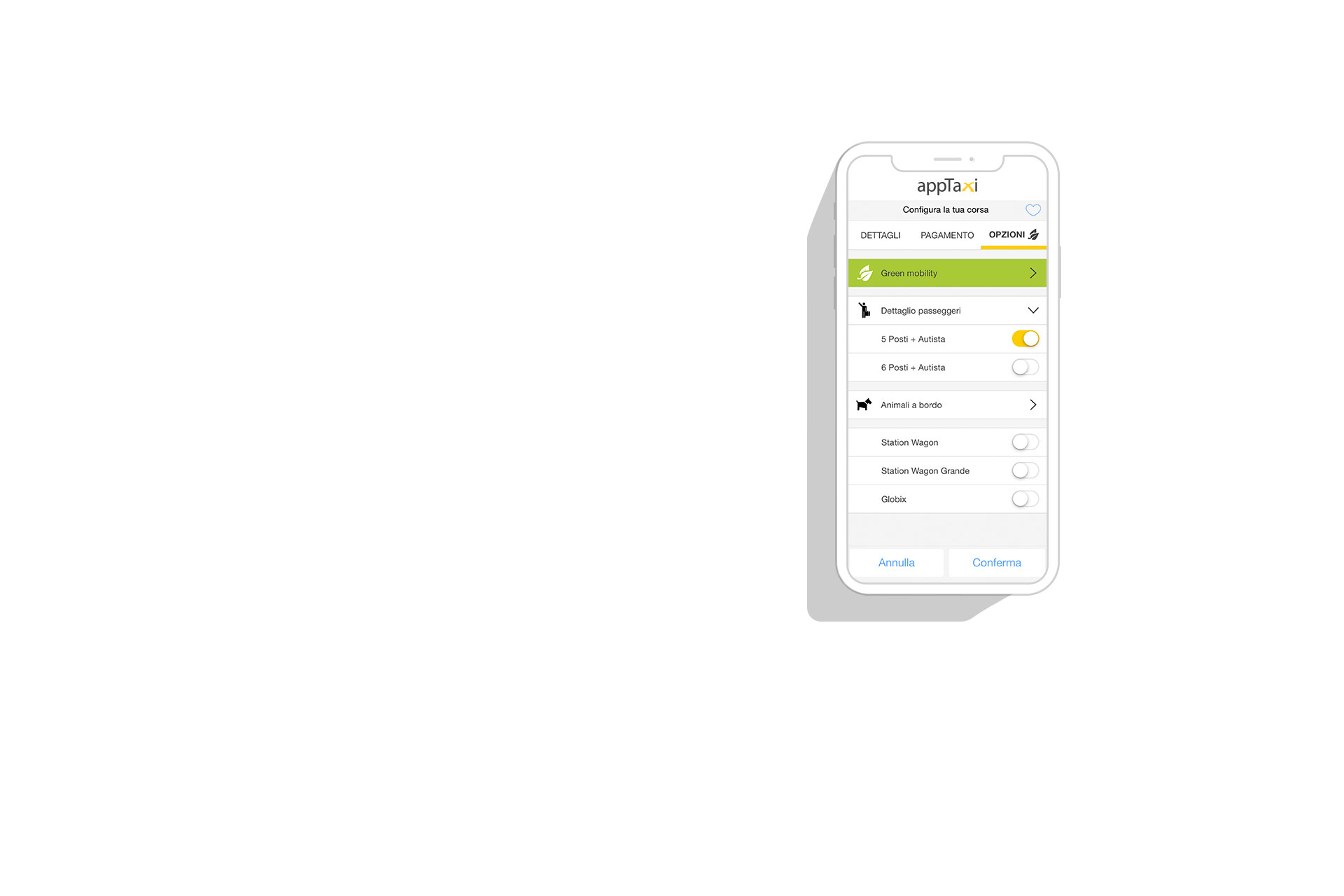 appTaxi, the app for requesting a cab in Vicenza
APPTAXI is the latest innovation we are pleased to present to our clientele. It is a free downloadable application (for both Iphone and Android) thanks to which calling a cab has never been easier. Your smartphone's GPS system will take charge of pinpointing your location. All you will have to do is press the "Request" button and wait a handful of seconds for a response.
Try it to believe…..
Download it here: www.apptaxi.it/get
Need a cab in Vicenza and don't know where you are?
appTaxi pinpoints your location on the map of Vicenza by itself. Make sure you have GPS enabled while using the app, and with one click you can request a cab.
Looking for the number of the cab in Vicenza?
With appTaxi, calling the switchboard is unnecessary! Open the app and request a cab in a few clicks, specifying the options you want. If you have special requests or need information, appTaxi puts you in touch with your local operator, who is available 24 hours a day and ready to assist you in finding the nearest and most convenient vehicle for your trip.
Want to pay for your cab in Vicenza with a credit card?
With appTaxi you can pay for a cab with your credit card, Satispay or one of the available digital wallets. When you request the cab indicate the payment method you prefer, in a few minutes the cab enabled to the payment method you have chosen will arrive.
In Vicenza, request the cab with the features you want
You can request a customized cab with the options he needs. You can select a station wagon, report the number of passengers and luggage, or a cab used to transport your small animals.